A Clear Choice: Get The Best Glass Baby Bottles For Your Little One.
Ever wonder why people still use glass baby bottles? There's actually more good reasons than you'd think! Keep reading to learn more.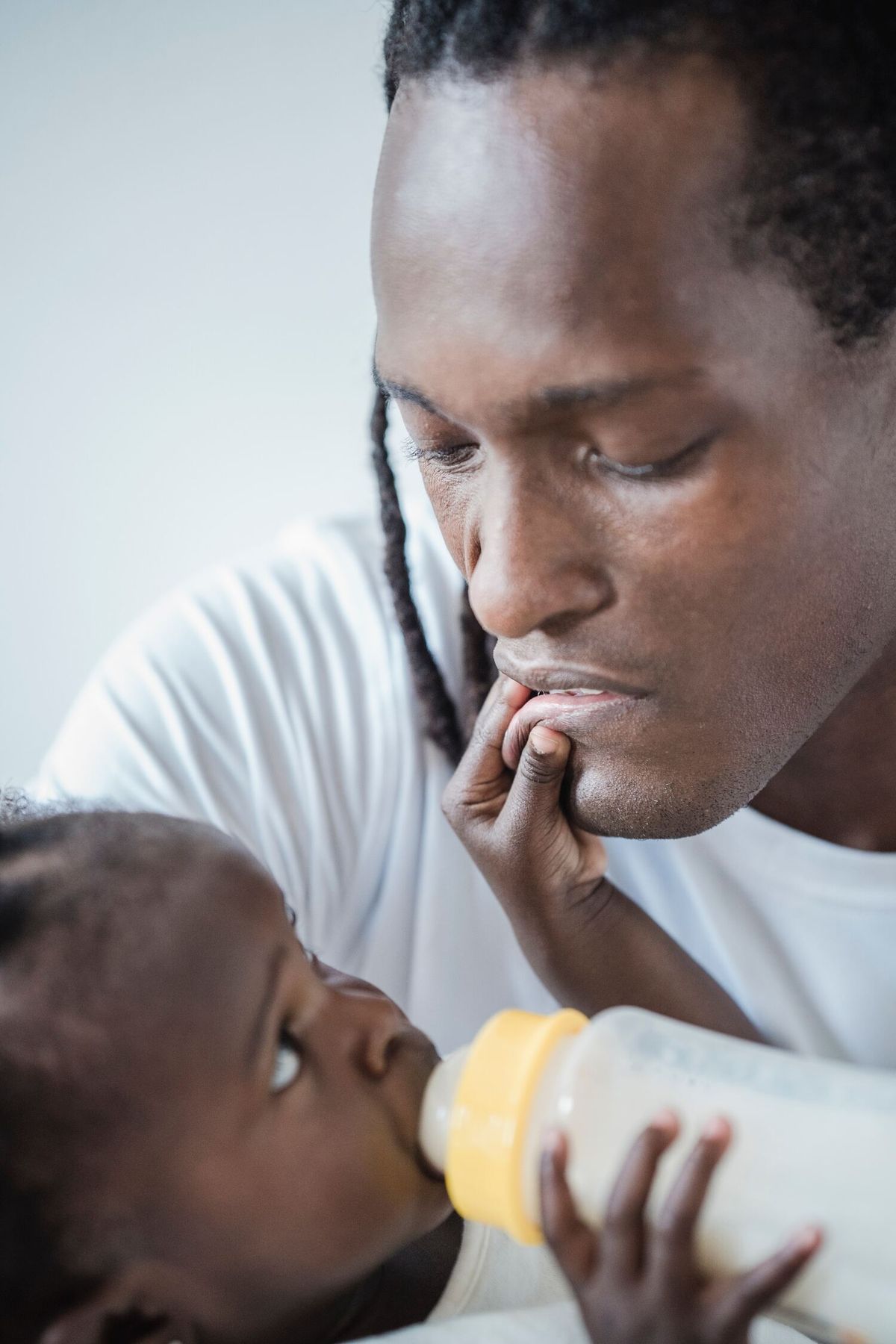 Are you a seasoned parent or a newbie parent (don't worry, we're not judging, we've been there too) looking for the best glass baby bottles for your little one? Then you've come to the right place!
Finding a perfect glass baby bottle for feeding can seem daunting. Not to worry, we'll make it easy to choose the right bottle.
In this blog post, we'll discuss the advantages of using glass baby bottles and provide tips on how to pick the perfect fit for you and your child's needs.
So keep reading to learn more about choosing the best glass baby bottles, and we ensure you'll leave with the best product suggestions!
NEED A QUICK SOLUTION? TAP THE LINK BELOW!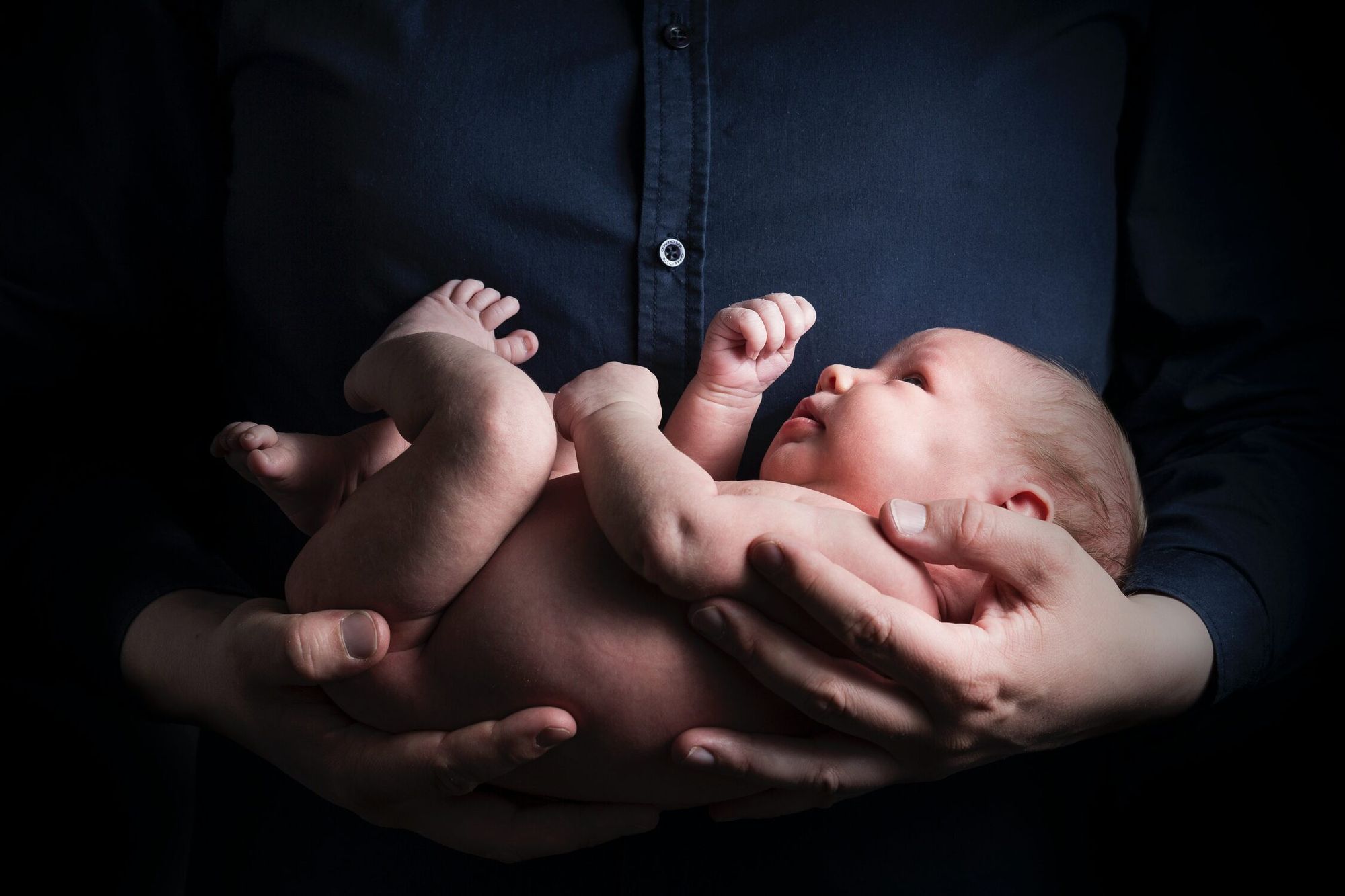 ---
To make it possible for us to do what WE LOVE, so you can easily get the items that YOU LOVE, we may get a small commission if you click one of the affiliate links on our site, AND it won't cost you an extra penny! We help you and you help us, can I get a heck yeah?!?!
Psst! Click here to read a special message from the Authors
We love simplifying your shopping experience! In fact, it's so much fun for us (and satisfying) that we can't stop! We love providing you with the best product options to make your choice an easy one! What can we say… we love doing research! Go ahead, call us nerds, geeks, Trekkies (ooh, Trekkie has a nice ring to it) but we're doing our passion - and that's good news for you! So we won't waste your time (or money for that matter) giving you gobs of needless info or lists and lists of products. Nope! we'll keep it to the most helpful information and simplify it to the top 3-5 best options. After all, we have to stay true to our name… this is ChucksBest - Shopping Made Easy.
HOW WE CHOOSE THE BEST
Our team has read through hundreds of reviews and performed hours of research to put together the BEST list of Glass Baby Bottles, so your little one can get best our of their meal time!
We've narrowed it down so that choosing is as EASY as buying. Everything from quality products that your wallet will love, to premium products at a higher price point. There's something here for everyone!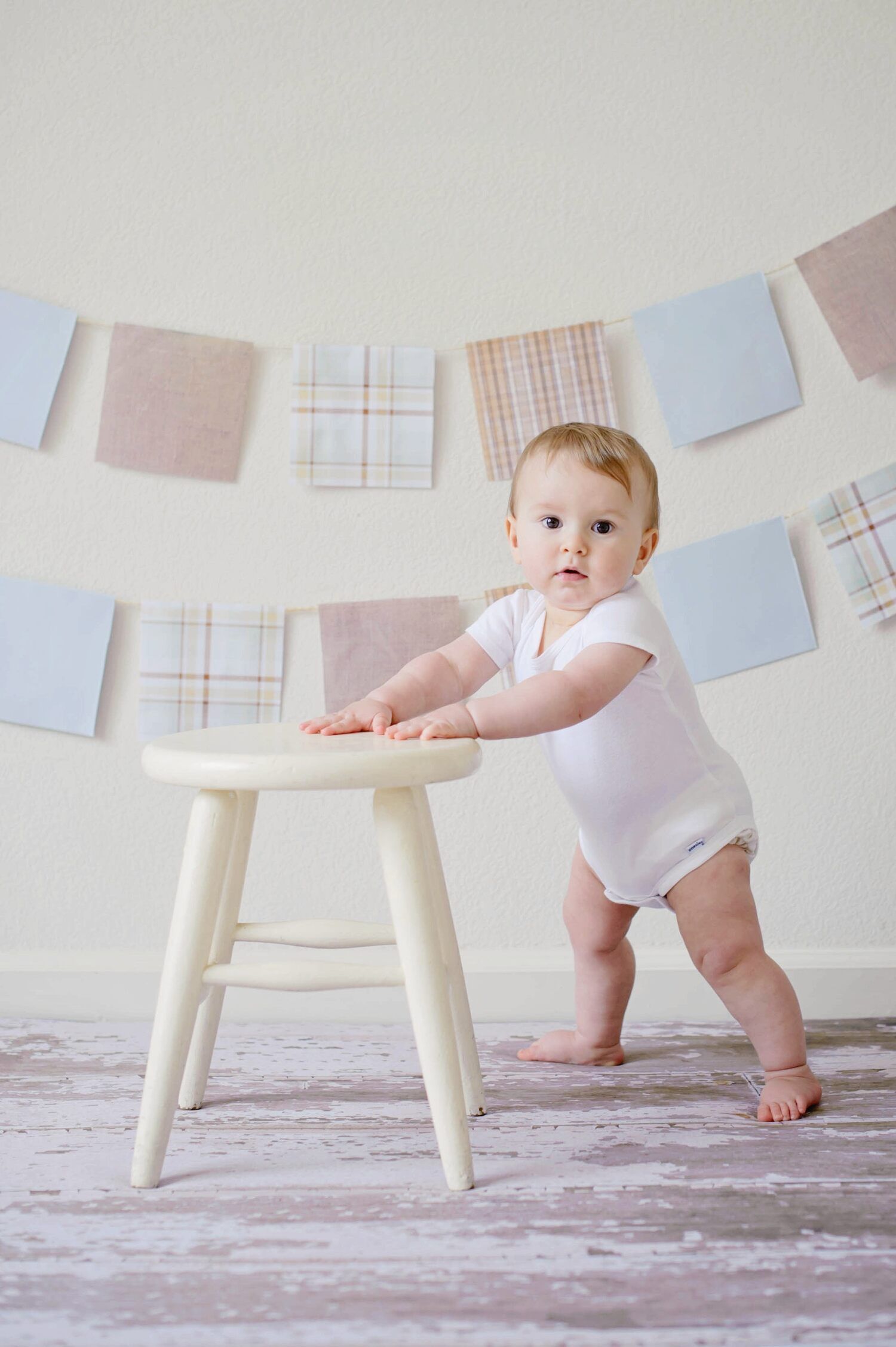 BUYERS GUIDE
To help you make the a more educated purchase decision today!
What Should You Look For When Buying a Glass Bottle?
When shopping for a baby bottle, it is essential to consider carefully which one will be the most suitable for your needs.
1 - Borosilicate glass
First make sure you choose a bottle made from robust borosilicate glass, as this type of glass can take extreme temperatures without shattering. Also, look for a product that has a silicone or plastic sleeve around the body. It will provide extra protection in case of accidental falls.
2 - Compatibility
Secondly, ensure that the bottle is compatible with standard nipples and lids, so you don't have to invest in additional accessories. Moreover, ensure that the bottle has anti-colic valves and wide mouths to prevent milk spillage.
3 - Heat Resistant
The best option for parents is to opt for thermally strengthened or heat-resistant glass bottles, which are less likely to shatter and are break-free.
4 - Easy to Clean
Finally, look for a bottle that is easy to clean. The bottle you choose should be dishwasher safe and have wide mouths so that even adult-sized hands can reach all areas properly.
In the end, if you choose one of our recommended products today, then the research is done for you and you will find a durable yet affordable bottle tailor-made for your little one, with all of the qualities mentioned above.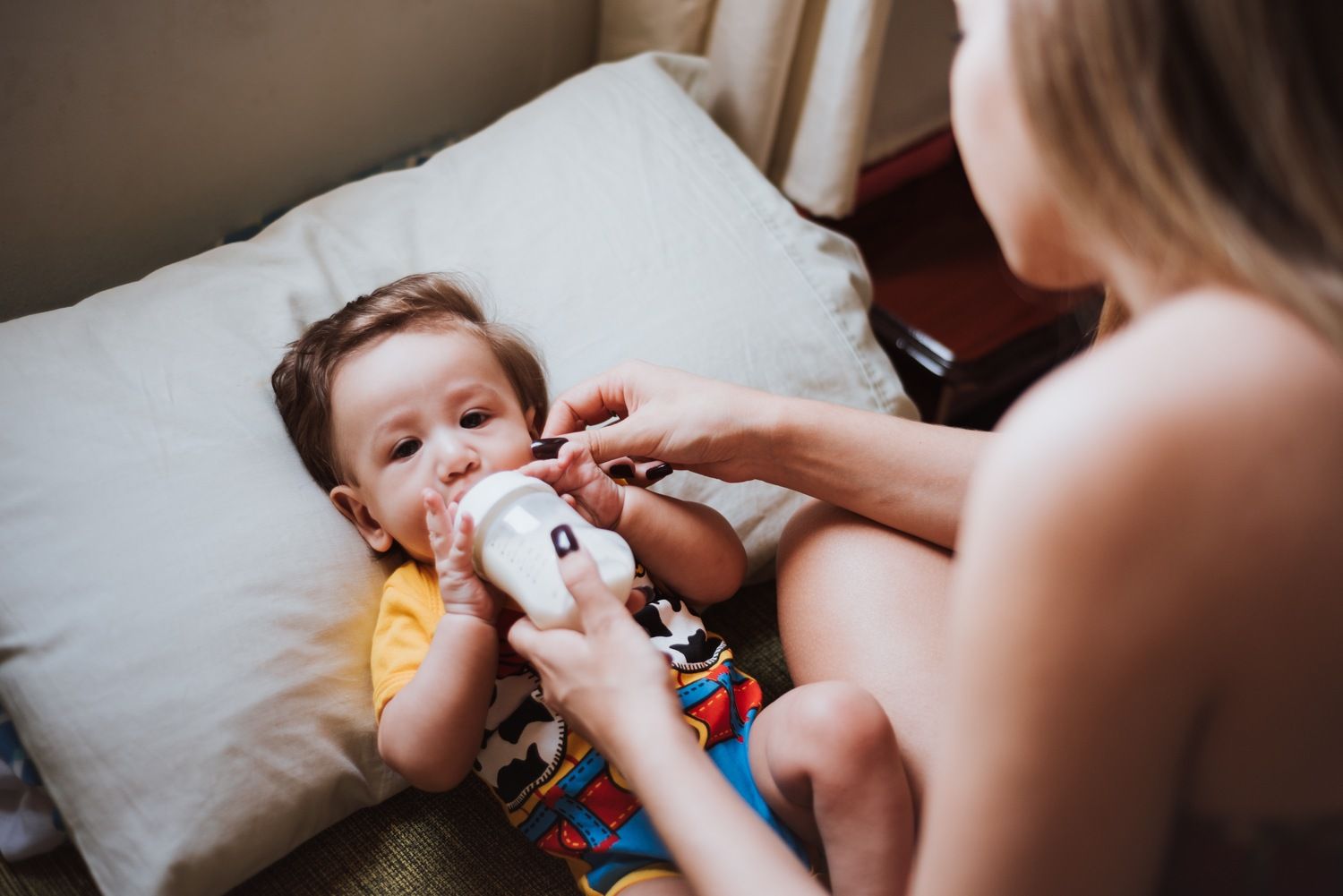 What Are the Advantages of Glass Baby Bottles?
1 - Non-porous material
Glass bottles have different characteristics from ordinary plastic and offer several advantages, making them worth considering.
Unlike plastic, glass is a non-porous material, meaning that germs and bacteria cannot latch onto the bottle's surface. It ensures that any left-over liquid in the bottle will not become contaminated between uses.
2 - Chemical-free
Glass is also free from chemicals such as BPA and phthalates. It means any liquids stored in the bottle will remain chemical-free.
3 - Dishwasher-safe
Additionally, glass baby bottles are both microwave and dishwasher-safe. It will give you convenience when heating or cleaning the bottle.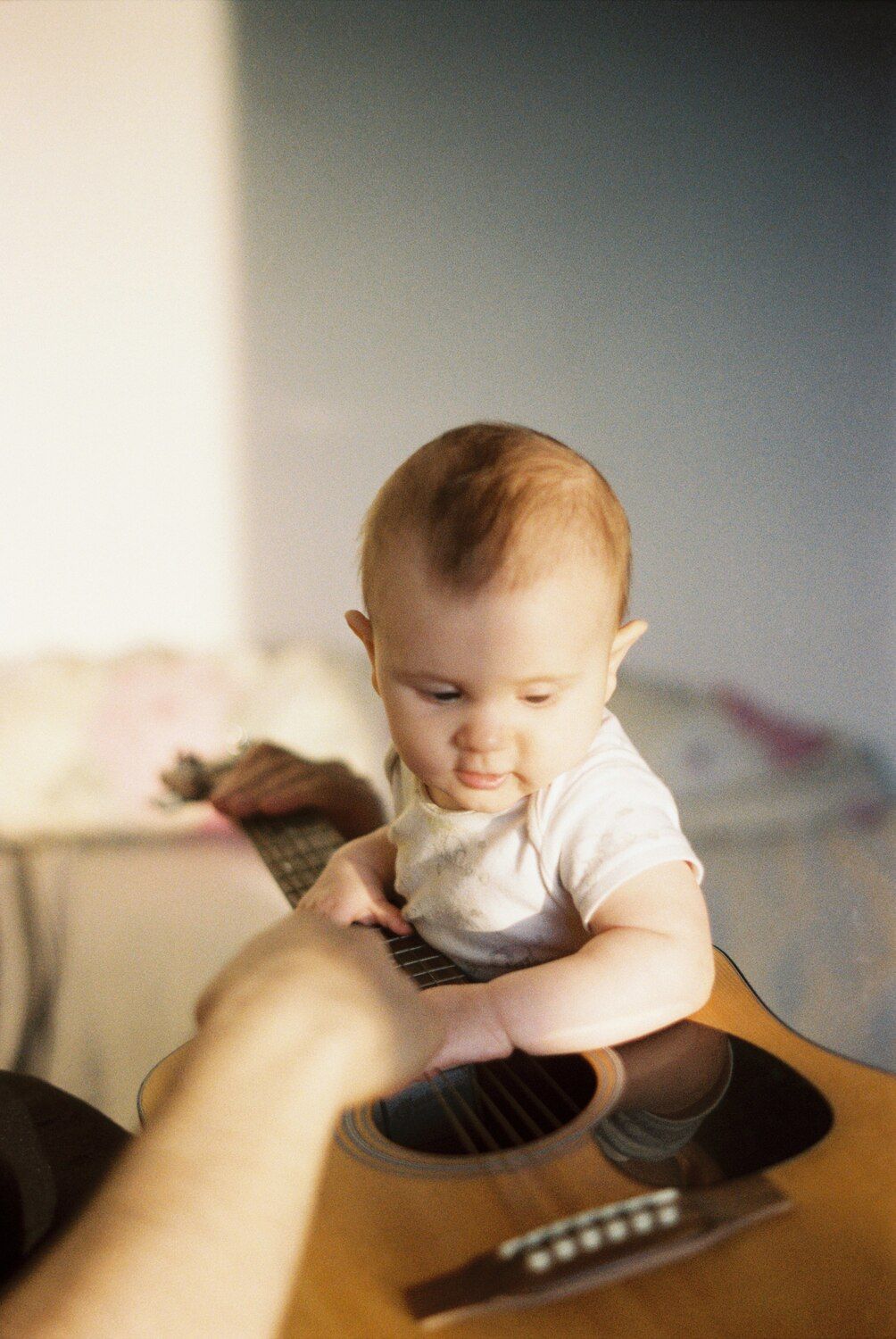 4 - Economical
Finally, due to their durability, long lifespan and design, glass bottles provide a truly economical option for parents looking for an alternative to standard plastic options.
Glass Vs. Plastic Baby Bottles
Every parent wants to do what's best for their baby, and glass bottles provide many advantages over other materials for infant feeding. They are safe to use and are environmentally-friendly alternatives to plastic.
Glass is chemically inert. This means that it does not interact with liquids or dry goods stored in the bottle, ensuring that your baby's milk stays fresh and free from contamination. Furthermore, you can easily sterilize glass by boiling or sanitizing it, so you know your baby's feedings remain clean and safe.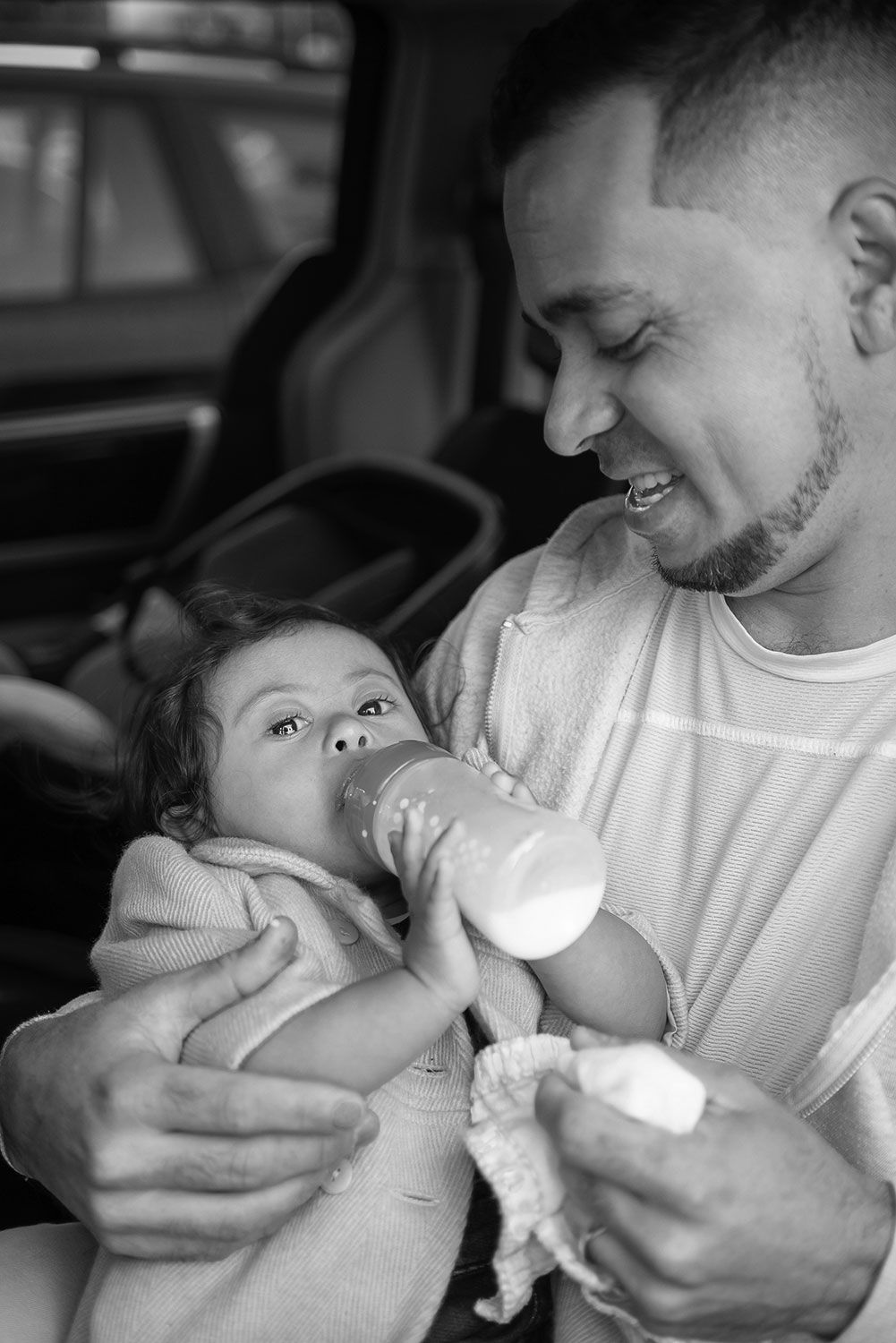 Glass bottles don't contain any potentially hazardous chemicals like BPA or phthalates, which plastic versions may include, nor do they absorb odors and or tastes. In addition, most glass bottles come with a silicone sleeve, making them durable and safe if dropped on hard surfaces. Glass is also much more durable and less prone to scratches, making it easier to clean and safer for your baby over time.
You won't have to worry about toxins leaching into the milk or their growing bodies because the materials used in glass bottles are tested and proven non-toxic. It gives parents peace of mind when determining which bottle will benefit their little ones most.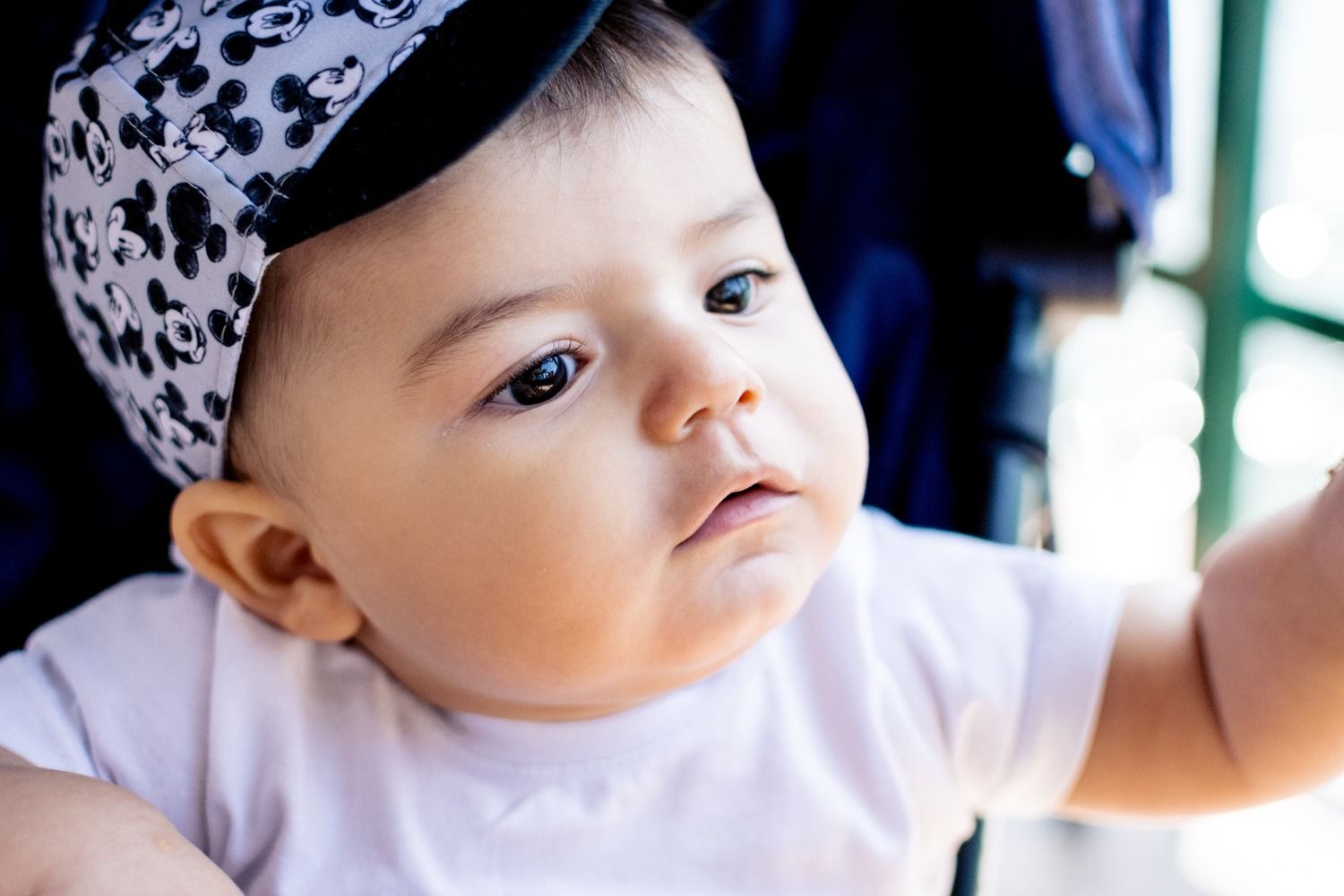 How often should you replace your glass baby bottles?
Generally speaking, glass bottles are more durable than plastic and do not require being replaced as often. Still it is recommended that after constant use, you inspect each bottle every 6-8 months and consider replacing them. This is due to the fact that glass can become brittle over time and may start to degrade, which can cause it to break more easily. Additionally, after a certain amount of time, the rubber nipples on the bottle may start to wear out and need to be replaced in order for them to function properly.
If you notice any signs that your glass baby bottle is starting to degrade or if your child has difficulty getting milk out of the nipple, then it's probably time for a new one. It's also important to inspect the bottles regularly for any signs of damage or wear and tear. If you find any cracks, chips or other signs of damage, it's best to replace the bottle right away as it could pose a safety hazard.
To recap:
Glass is a non-porous material and chemically inert. They are easy to sterilize and they don't allow chemicals to leach into the milk. Overall, replacing glass bottles every 6-8 months is a good rule of thumb but always inspect your bottles regularly and replace them when necessary.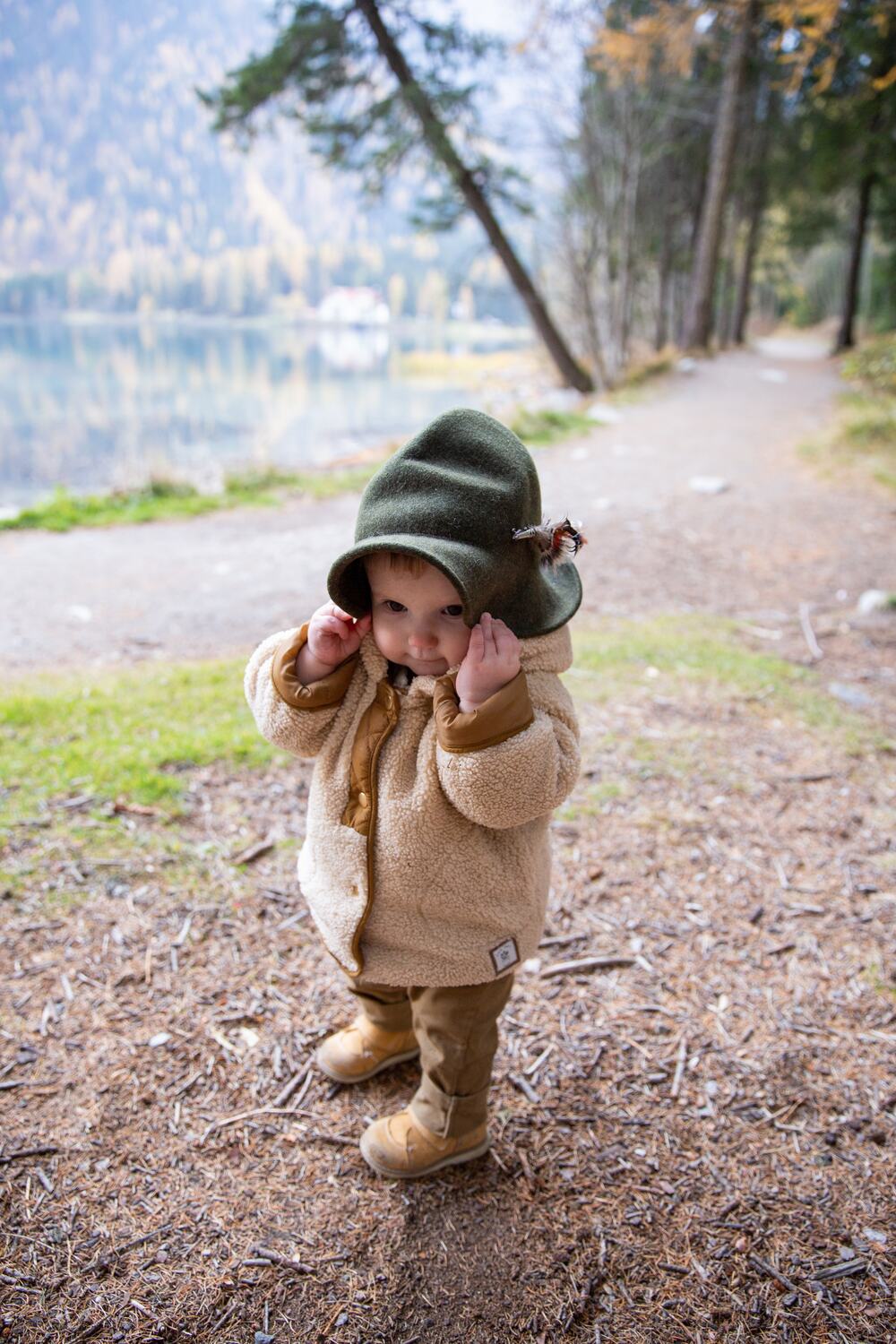 ---
RECOMMENDATIONS
💡
You Are About To Discover ChucksChoice For The Best Glass Baby Bottles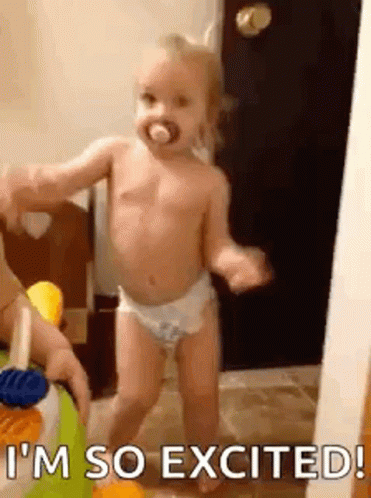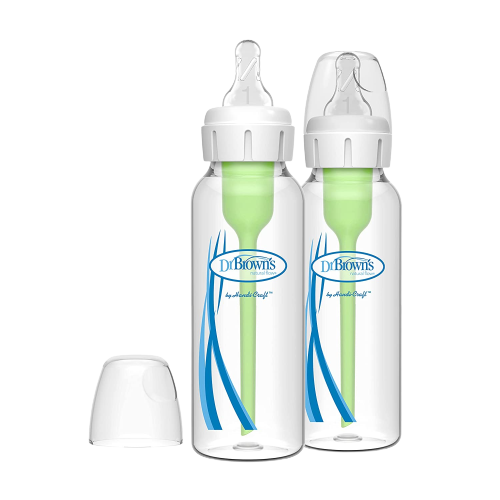 ChucksChoice - BEST OVERALL
CHECK AMAZON PRICE
Ensure your baby's at ease while feeding with Dr. Brown Natural flow baby glass bottles.
These bottles are made of durable glass that can withstand everyday usage. They also come with level one slow-flow nipples that are designed to expel air out at the back, reducing the issues of burping, gas and collapse.
The lightweight design allows your baby to grab and hold the bottle easily. These bottles help your baby avoid distraction and prevent feeding issues like spit-up.
What We Like
These bottles have anti-colic features, making them the most effective and trustworthy for parents.
Dr. Brown's glass bottles preserve milk nutrients and help with better digestion.
These bottles' nipples are slow-flow, making easy for your little one to feed and not become overwhelmed by the flow.
What You Should Know
These bottles' level one slow-flow silicone nipple will make your baby's transition to solid foods and other liquids easier as they can control the flow rate more accurately.
---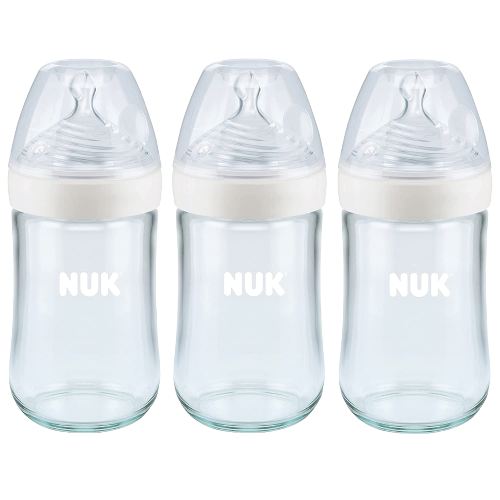 RUNNER-UP
NUK Simply Natural Glass Bottles
CHECK AMAZON PRICE
These bottles are designed to provide a safe and healthy alternative for parents who wish to bottle-feed their babies. Crafted from high-quality glass, which is free from toxins, these bottles are ideal for infants and toddlers alike, as the smooth sides prevent leaks even with vigorous movement.
Each bottle also comes with a unique air vent that enables controlled flow and reduces gas, and colic, which helps your baby have consistent feedings. The bottles' wide neck allows easy cleaning, while the silicone sleeve provides insulation to keep milk at an ideal temperature for drinking.
With quality assurance backed by NUK's 100% satisfaction guarantee, you can trust that NUK Simply Natural Glass Bottles will meet your baby's needs.
What We Like
These bottles are designed to mimic the flow of a mothers breast, making it super easy and comfortable for babies.
Its anti-colic air vent system presents gas, colic and spit-ups.
What You Should Know
Best for babies who are new to bottles and occasionally transition between bottle and breast.
---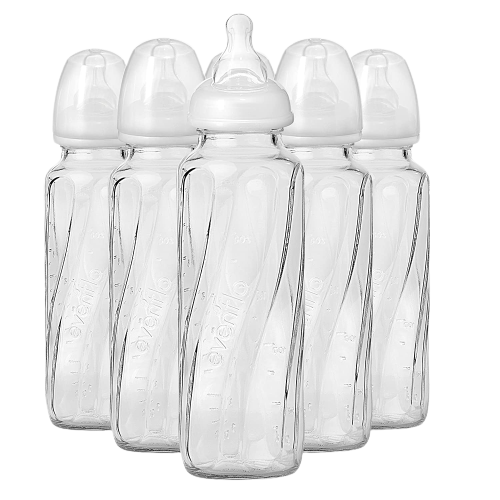 BEST VALUE
Evenflo Feeding Glass Bottles
CHECK AMAZON PRICE
Make your baby's mealtime a much happier experience with Evenflo feeding glass bottles. These bottles have an innovative design which reduces air intake and minimizes feeding issues like gas, colic, and collapse.
The 4-ounce clear bottles have calculated venting to help keep the air at the back of the bottle as your baby drinks. It helps reduce heavy flow and nipple collapse, providing a more comfortable feeding experience for your baby. The ergonomic shape allows for easy handling.
Moreover, Evenflo bottles are 100% free of BPA and polycarbonate. So, you can have peace of mind knowing that you are using only the best materials in your bottle selection.
What We Like
The ergonomic design of these bottles makes them easy to hold.
The nipple is slow-flow, allowing the baby to nurse at their pace.
What You Should Know
Evenflo glass baby bottles are a favorite for both parents and babies because of their design, air venting system and measurement markers that allow you to see the quantity of the milk.
---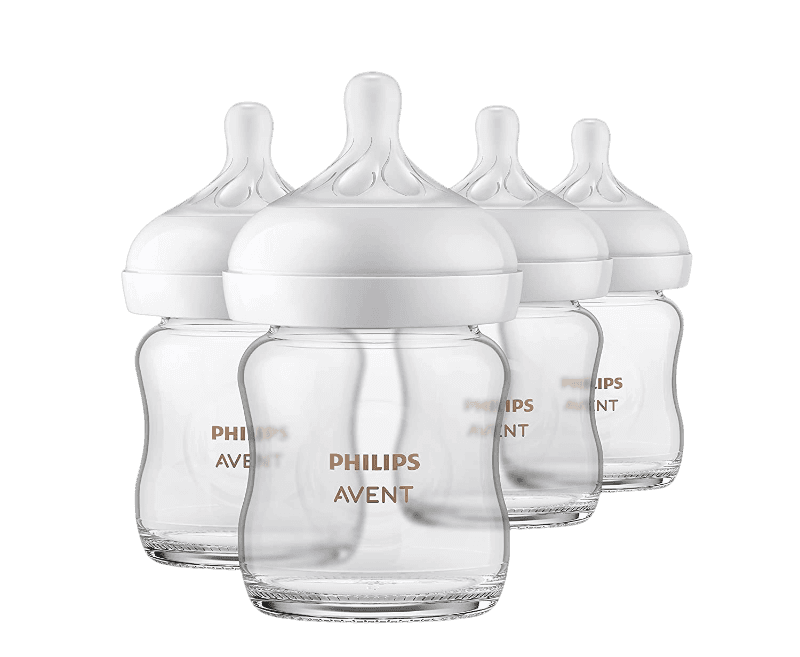 PREMIUM OPTION
Philips AVENT Glass Natural Baby Bottle with Natural Response Nipple
CHECK AMAZON PRICE
These bottles feature a Natural Response nipple that lets your baby control the pace of the milk, like they do when breastfeeding. The nipple is carefully designed to be wide and breast-shaped, which makes eating more enjoyable for your little one, and the wide neck ensures easy filling and cleaning.
This container is crafted from high-quality borosilicate glass, which is free from BPA. It can withstand heat and thermal shock, making it safe to store in the fridge or heat up. Plus, it's a breeze to clean and sterilize.
What We Like
Natural Response nipple that lets your baby control the pace of the milk
For parents' convenience, these clear bottles are ergonomically designed for easy cleaning and crafted from high-quality borosilicate glass
What You Should Know
These bottles are thermal shock
---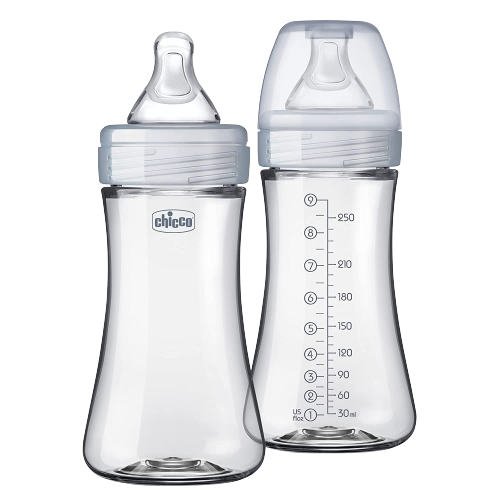 MOST UNIQUE
CHECK AMAZON PRICE
These hybrid baby bottles are the perfect choice if you want a durable and reliable bottle for your little ones.
The innovative design of these bottles features an Invinci-Glass core encased in plastic. It is tough enough to keep them safe from breaking. These bottles also come with slow-flow anti-colic nipples for added convenience.
The double pack is a great value, giving you two bottles, so you are always prepared and ready to feed your little one. The hygienic design keeps out bacteria while allowing air and product to circulate. It will make your baby's bottling experience comfortable and healthy every time.
What We Like
Crafted with a particular Invinci-Glass layer inside and a superior premium plastic layer outside, these hybrid baby bottles are unique and one of a kind.
Their Invinci-Glass layer is designed to provide superior thermal shock resistance compared to ordinary glass.
The plastic outer layer increases durability while providing extra insulation.
What You Should Know
These bottles' anti-colic slow-flow nipples ensure your baby can drink safely and efficiently.
Parents also love the large 9oz size and convenient ergonomic design that makes it easy to hold and fill.
These bottles are break free and won't crack or chip even when dropped. Also, they are stain free and don't change their color.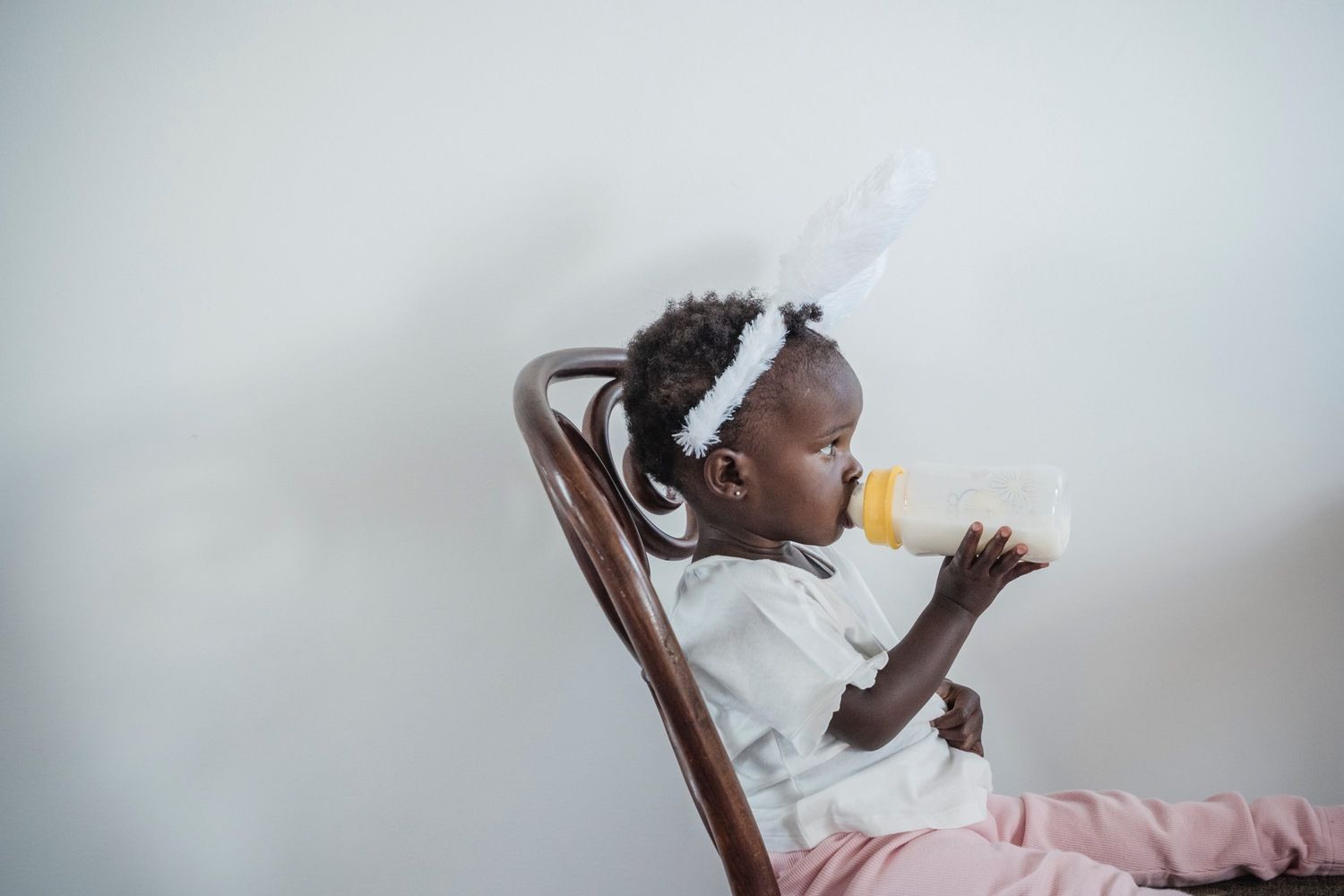 ---
FREQUENTLY ASKED QUESTIONS
The Best Answers For The Right Questions
FAQ's about Glass Bottles for Babies.
Q. Are Glass Bottles Safe For Babies?
A. Glass bottles are a popular choice for babies, but is it a safe option?
Yes, 100%. Studies show that glass baby bottles have superior quality compared to plastic bottles. Glass bottles also contain no toxic chemicals or manufacturing chemicals, including BPA.
Q. How often should glass bottles be replaced?
A. Generally speaking, it is recommended that after constant use, you inspect each bottle every 6-8 months and consider replacing them. Additionally, the rubber nipples on the bottle may start to wear out and need to be replaced in order for them to function properly.
Q. Who Makes The Best Glass Baby Bottle?
A. Our top pick and ChuckChoice's recommendation, it is Dr Brown's Natural Flow baby glass bottles. These bottles are built with heat-resistant glass, which is sturdy and breaks free.
Moreover, its anti-colic feature, wide-neck and soft nipple make them parents' and ChuckChoice's favorite. They also preserve nutrients in milk. So, you can choose Dr. Brown's glass baby bottles for your little one and rest assured about your infant's health.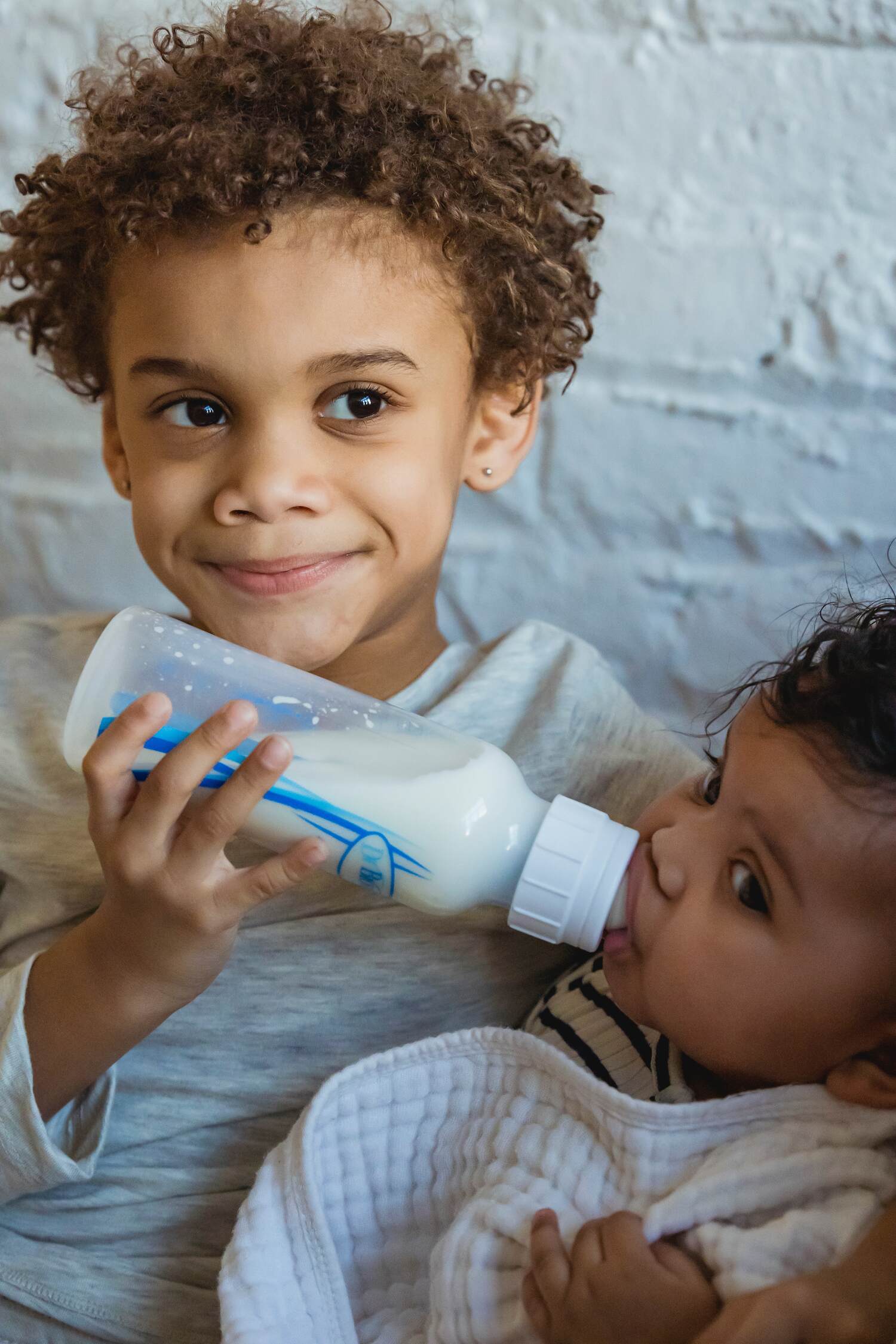 Q. What is the best way to clean glass bottles?
Glass bottles are dishwasher safe and is the easiest method for cleaning. If cleaning by hand, rinse the bottle with warm water to remove any milk or formula residue. Then, mix a few drops of dish soap with warm water and gently scrub the inside and outside of the bottle with a bottle brush. Rinse thoroughly after scrubbing and make sure all soap residue is gone.
You also can sterilize glass bottles by boiling it in a pot of water for 5 minute.
Q. What are the pros of glass baby bottles?
A. Glass is a non-porous material that doesn't absorb odors or bacteria. It's also much easier to keep clean than plastic, since it can be boiled or put in the dishwasher. Plus, you don't have to worry about any chemicals leaching into your baby's milk.
Q. What are the disadvantages of glass bottles?
A. Glass bottles are slightly more costly to produce and ship, hence you will pay more for them. Also, they tend to be heavier, which can be more challenging for some infants. Lastly they are slightly more rigid and firm, making it less motherly/breast like. However, for many these are non-issues since the pros outweigh the cons.
Q. What is Best Glass Baby Bottles for Colic and Gas?
A. Many bottle brands are equipped to help reduce air intake that can easily upset your little one's tummy. If you are looking for a glass bottle  that does the job exceptionally well, then we recommend: NUK Simply Natural Glass Bottles
Q. What is Best Glass Baby Bottles for Breastfed Babies
A. When it comes to breastfeeding, the simple truth is you can't always work your schedule around feedings. So the best bottle for breastfed babies during those in-between feedings is: Philips AVENT Anti-Colic. We recommend you try (when possible) to pump and store breast milk for such occasions. Breast milk is considered the healthiest form of milk and can easily be reheated using a bottle warmer.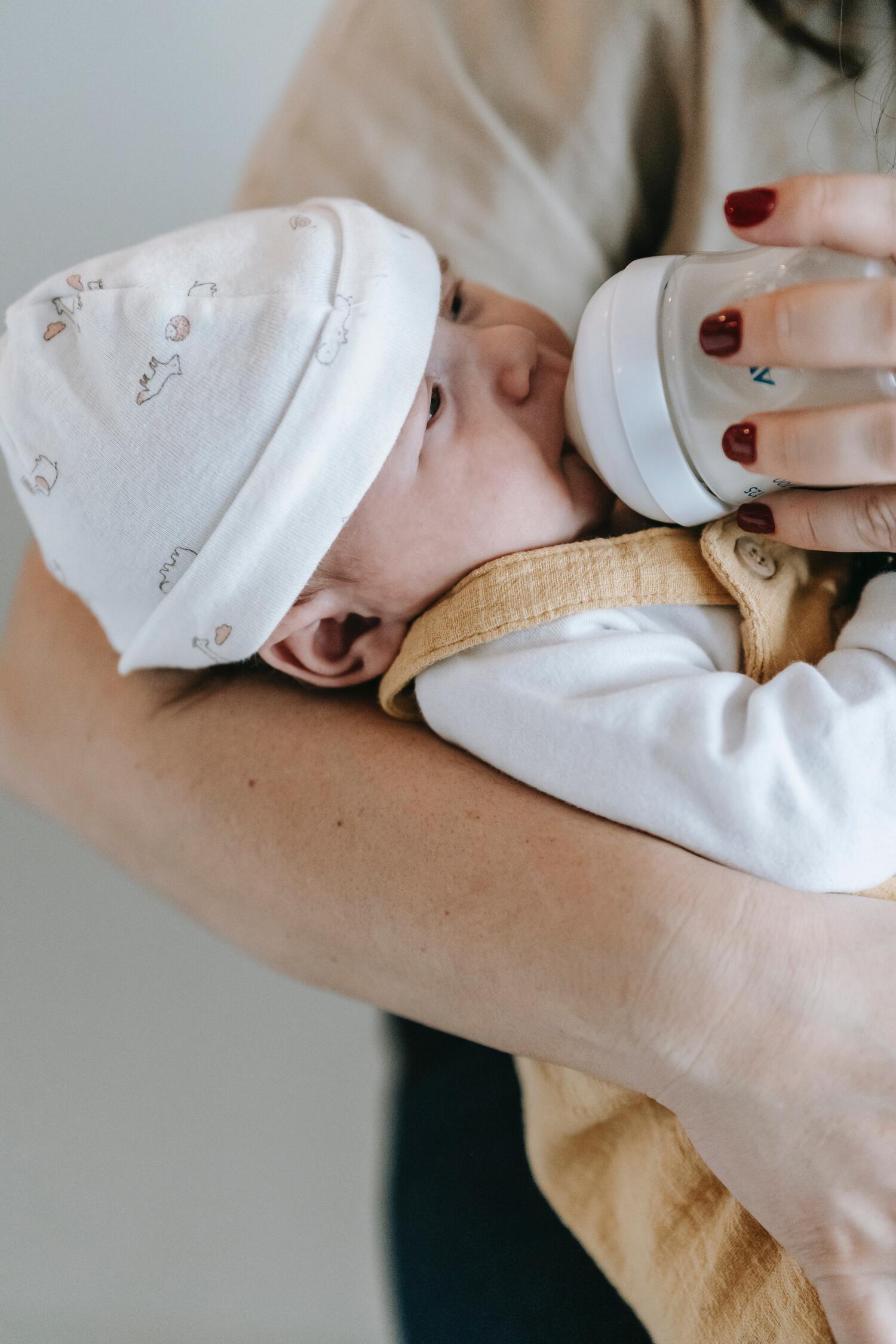 Q. Who Should Use Glass Baby Bottles?
A. Glass baby bottles are a great option for parents who want to give their baby the healthiest and safest feeding experience. These bottles are made of non-toxic materials, which means they don't contain any harmful chemicals or toxins that can leach into your baby's milk.
Additionally, glass is much easier to clean than plastic, so you won't have to worry about bacteria or mold growing on the inside of the bottle.
Q. Are Glass Bottles Better Than Plastic?
A. Glass baby bottles are definitely worth considering if you're looking for an alternative to a plastic bottle. They are naturally non-toxic and free of chemicals, so they don't leach anything into your baby's milk. Additionally, glass is much more durable than plastic and won't scratch or dent like plastic can.
Q. Do Glass Baby Bottles Break Easily?
A. It really depends on the type of glass baby bottle you buy. Generally, glass bottles are quite durable and don't break easily. Some brands made a hybrid of glass inside with a thin plastic coating on the outside; the perfect combo.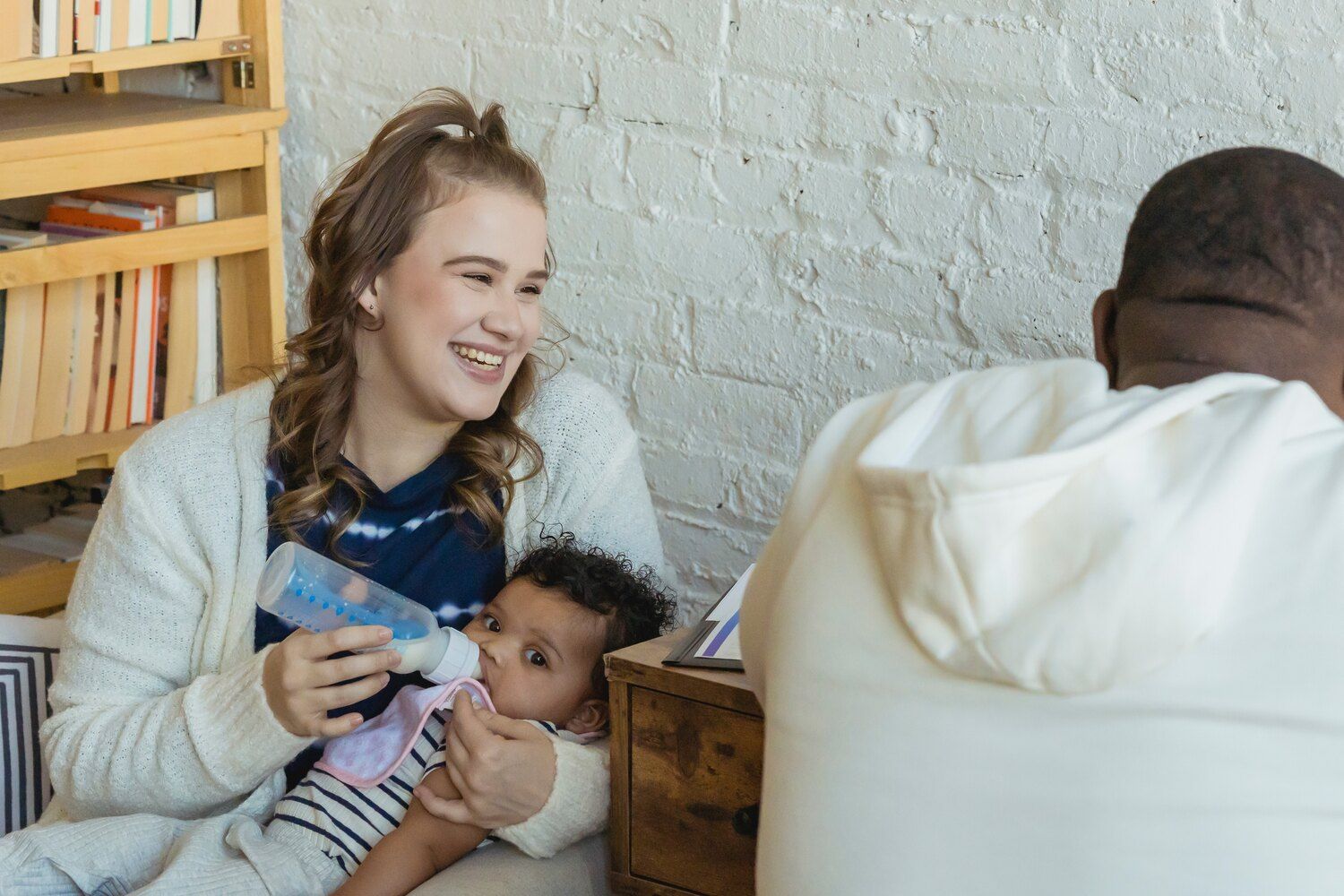 Q. How to Warm Glass Baby Bottles
One way to warm a bottle is to run it under warm tap water for a few minutes. Make sure the water isn't too hot - you should be able to leave your finger in comfortably. If the temperature is still too cold, you can add some hotter water until it's just right.

Another option is to fill a bowl with hot (but not boiling) water and place the bottle in there for a few minutes. This method works well if you need to warm multiple bottles at once. Just make sure the temperature of the water stays consistent throughout.
---
Final Takeaways
Above, we've outlined the 5 best glass baby bottles depending on their features, advantages, and the ease they will provide to your baby. We've done all the hard work and research to provide you with stress free shopping. So the stage is yours; you get to do the easy part and choose from our list the brand that works best for your little champ
The Top recommendation and ChucksChoice for the best glass bottles goes to: Dr. Brown's Natural Flow
And that's it! Now you can feel more confidant as you shop and make a purchase decision today! Thank you for visiting our site!