The Best Baby Probiotic of 2023 (Our Pick Will Surprise You)
Probiotics are live, "good" bacteria that are essential for a baby's health. They help to maintain a healthy gut and contribute to a baby's overall wellness.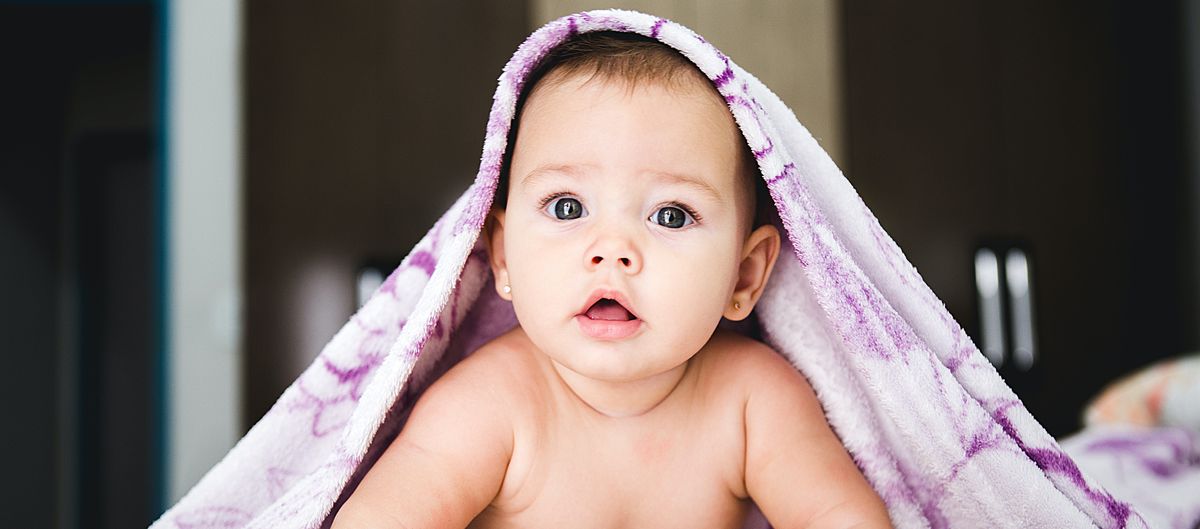 ❗
QUICK ANSWER: Our top recommended Baby Probiotic is:
BIOGAIA PROTECTIS
- But knowing the best brand is only half the answer. Keep reading to find out
when you shouldn't
give your baby a probiotic and what symptoms to watch out for.
---
To make it possible for us to do what we love, so you can easily get the items that you love, we may get a small commission if you click one of the affiliate links on our site.
Psst! Click here to read a special message from the writers
Quick bit about us. We love simplifying your shopping experience! It's so much fun for us (and satisfying) that we can't stop. We want to provide you with the BEST product options and make your choice an easy one. What can we say… we also love doing research! So go ahead, call us nerds, geeks, Trekkies (ooh, Trekkie has a nice ring to it) but we're doing our passion - and that's good news for you! So we won't waste your time (or money for that matter) giving you gobs of needless info or lists and lists of products. Nope! we'll keep it to the most helpful information and simplify it to the top 3-5 best options. After all, we have to stay true to our name… this is ChucksBest - Shopping Made Easy.
---
How We Do It
We Find The Best - You Do The Rest
Can probiotics potentially contribute to a healthier baby?
By using Probiotics formulated for infants your baby can experience enhanced bowel movements, reduced tummy discomfort and improved sleep quality.
Continue reading to explore our TOP rated probiotic recommendation, for babies. Also, be sure to check out our FAQs and Buyers Guide below for more information.
How We Choose The Best Probiotics For Babies in 2023
As new parents, we are constantly inundated with choices and it can be tough to know what is best for our babies. We want to trust the products we use, but sometimes it feels like we are being bombarded with too much information. And when it comes to something as important as our baby's health, we want to be sure that we are making the safest choices possible.

Our team has read through hundreds of reviews and done hours of research to put together the BEST list of probiotics for your baby (probiotic drops), so your little one can be happier and healthier!

Our goal (and frankly what we love to do) is to narrow it down to the best options, keeping it simple for you, so that choosing is as EASY as buying. From products that your wallet will love, to premium options (and some in-between). You'll find something just for you!
---
Did You Know?
Probiotics are beneficial for gut health because they improve the good (natural) bacteria in the guts microbiome and combat the bad bacteria. Which in turn can help to ease digestive issues like gas and constipation that are common in babies, along with other issues like acid reflux. They can also help to boost the immune system, which is important because it reduces the chance of infant complications.
You can even start taking probiotics during your pregnancy which will greatly benefit you and your child.
Recommendations
🍼
You Are About To Discover ChucksChoice For The Top Baby Probiotic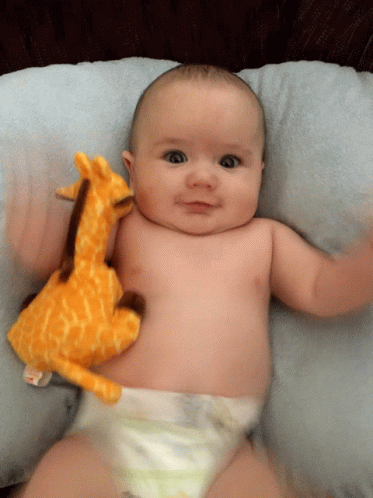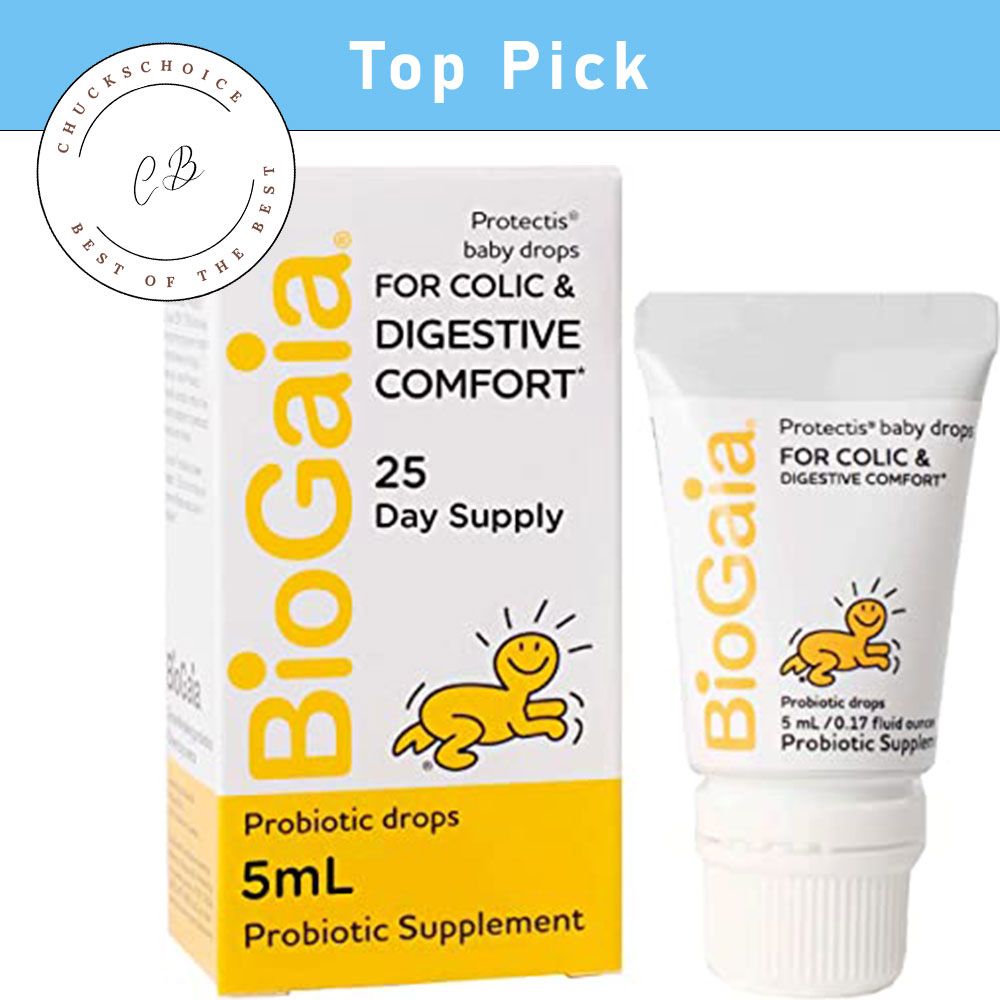 This is ChucksBest Pick for the Top Baby Probiotic!
BioGaia Protectis - Best Baby Probiotic
CHECK AMAZON PRICE
What We Like
There are many probiotics on the market, but these probiotic drops stand out when it comes to healthy bacteria. This brand contains one of the safest strain (non-pathogenic) probiotics and is the most clinically studied probiotic for colic: Lactobacillus Reuteri. This strain has been shown to reduce crying and fussing in colicky babies.

We like that this probiotic comes with a quality built in dropper tube. Other brands often lack this feature or simply do not provide one that lasts the duration of product use.

The benefits of this probiotic extend beyond colic relief. The probiotic is also effective in reducing gas and improving bowel movements. This makes it a great choice for babies 0-12 months who are struggling with tummy issues.

If you're looking for a probiotic that has been clinically studied for its safety and health benefits, this is the one you want.

What You Should Know
This infant probiotic is delivered in a 5 ML, 0.17 oz, bottle which includes a built-in Easy Dropper Tube. Give your baby 5 probiotic drops daily. A total of 25 servings per bottle. Total weight is 0.64 ounces.

It is unflavored, so it can easily be given orally directly to the infant. These probiotic drops can also be mixed with breast milk or formula.

The ingredients used in this product are: Sunflower Oil, medium chain triglyceride oil (non-GMO, natural palm kernel oil) Lactobacillus reuteri DSM 17938 (L. reuteri ProTectis) Non-GMO ingredients, no artificial colors, flavors, dairy or soy.

It is recommended that BioGaia Protectis baby drops be stored at room temperature. They can be refrigerated but oftentimes it will make the drops harder to form, as the oil is more viscous when cold.

---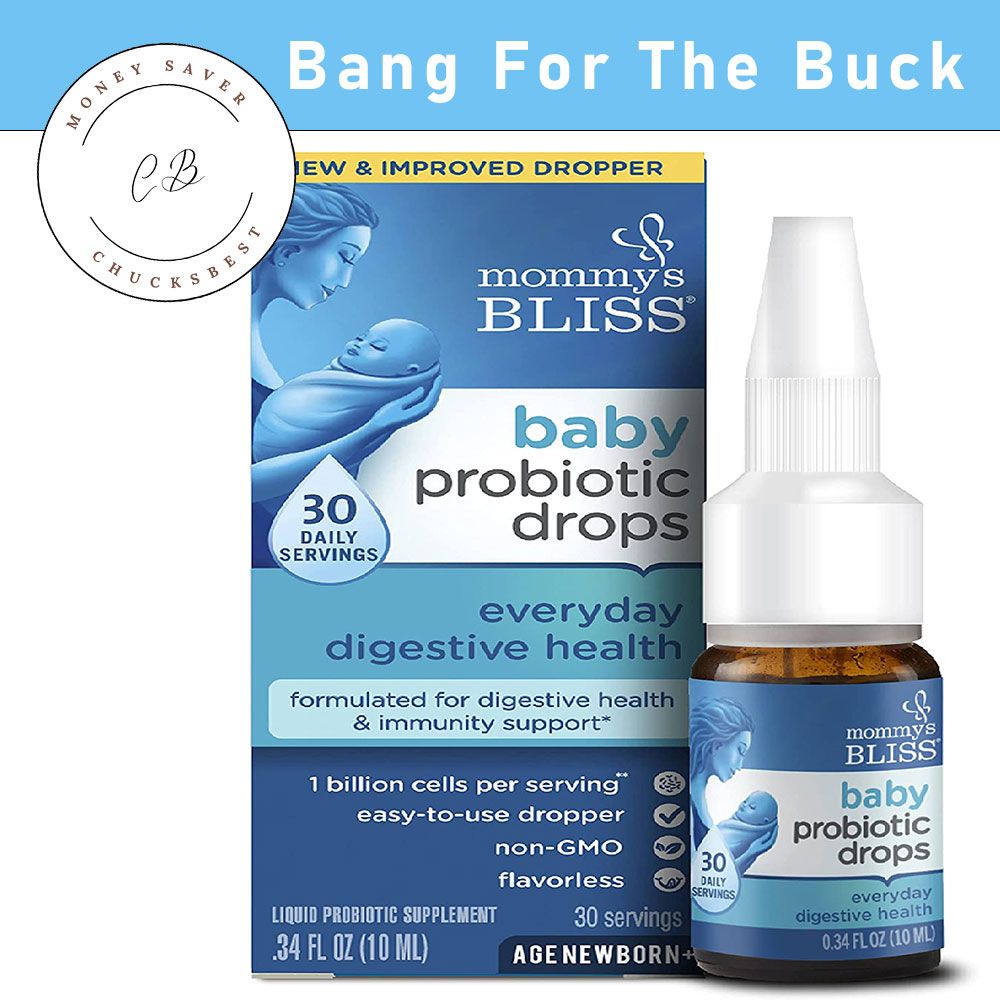 Best Value - Baby Probiotic
Mommy's Bliss Baby Probiotic
CHECK AMAZON PRICE
What We Like
Mommy's Bliss Probiotic Drops are rated #285 on Amazon's Best Seller List. With over 9,000 reviews and a 4.6 star customer rating.

Contains the the world's most clinically-researched probiotic strain, Lactobacillus Rhamnosus GG

It comes in a slightly larger bottle than some competitors with .34 Fl Oz / 10 ml of probiotic liquid.

What You Should Know
Only two ingredients - corn/or sunflower oil and Lactobacillus Rhamnosus GG probiotic strain.

Give your baby 5 drops daily. Drops can be mixed with breast milk (for breastfed babies) or formula. A total of 30 servings per bottle. Total weight is 1.1 ounces.

Probiotics are live microorganisms that are found in yogurt, supplements, and some fermented foods. However, they can be damaged by heat. Probiotics are sensitive to temperatures over 77 degrees Fahrenheit. Exposing probiotics to heat can damage their structure and make them less effective. To prevent this, store probiotics at room temperature or below. You may store the probiotic in the refrigerator, however it is not entirely recommended since the oil can harden slightly and make administering doses more difficult.

---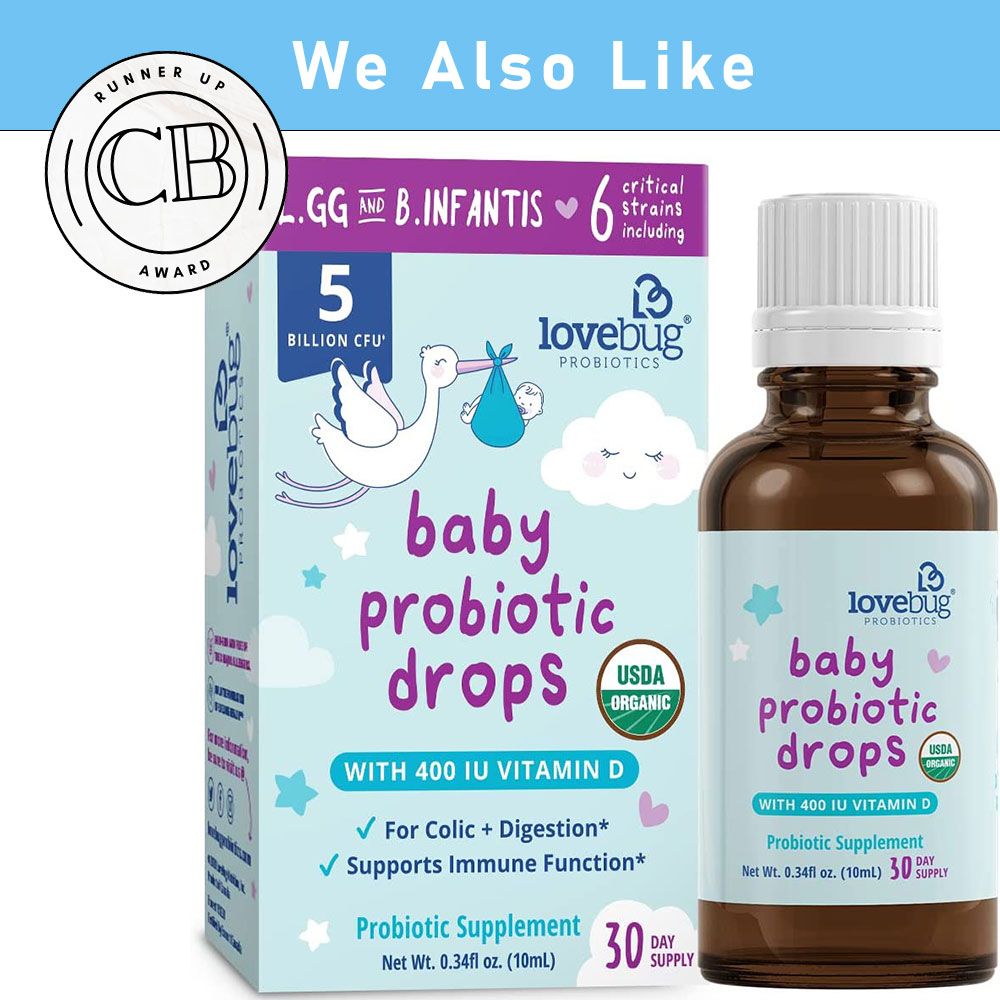 Runner Up - Baby Probiotic
Lovebug Organic Probiotic
CHECK AMAZON PRICE
What We Like

Award Winning! LoveBug is the recipient of the Mom's Choice Award and various other widely recognized awards. It is a multi-strain clinically studied probiotic to help relieve gas and colic, making it one of the best options out there for babies.

This probiotic contains 5000 CFU (count of live microorganisms) per serving, and includes 6 of the best probiotic strains studied specifically for infant tummies. The high CFU count and combination of strains, support your baby's digestive system as they digest food and can assist in absorbing vitamins.

This probiotic is made in the USA and is USDA certified.

What You Should Know

Lovebug baby probiotics can be used from 0 up to 24 months and is fine for breastfed babies and formula fed babies. 1 bottle contains .34 Fl Oz / 10 ml of probiotic liquid.

This product is Non-GMO, free of allergens, and has no chemicals, preservatives, artificial colors, and is flavorless.

Serving size is 5 drops, with a total of 30 doses per bottle. Liquid drops can be given directly to your baby orally, or can be applied to the mothers nipple before breastfeeding. It can also be mixed with breast or formula milk.

As with all probiotics, avoid temperatures above 77 degrees Fahrenheit or exposing to high heat (example: storing near a stove)

---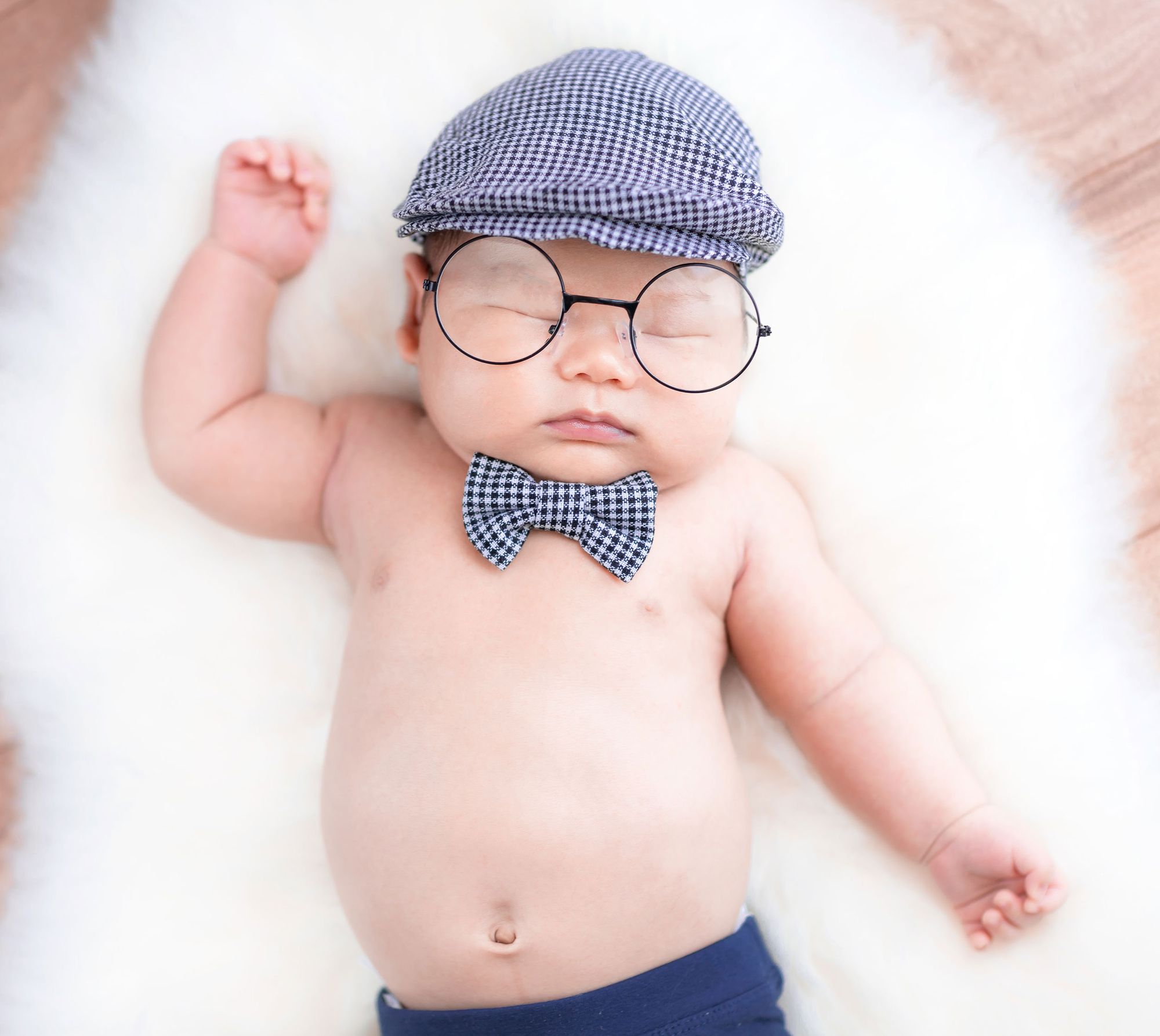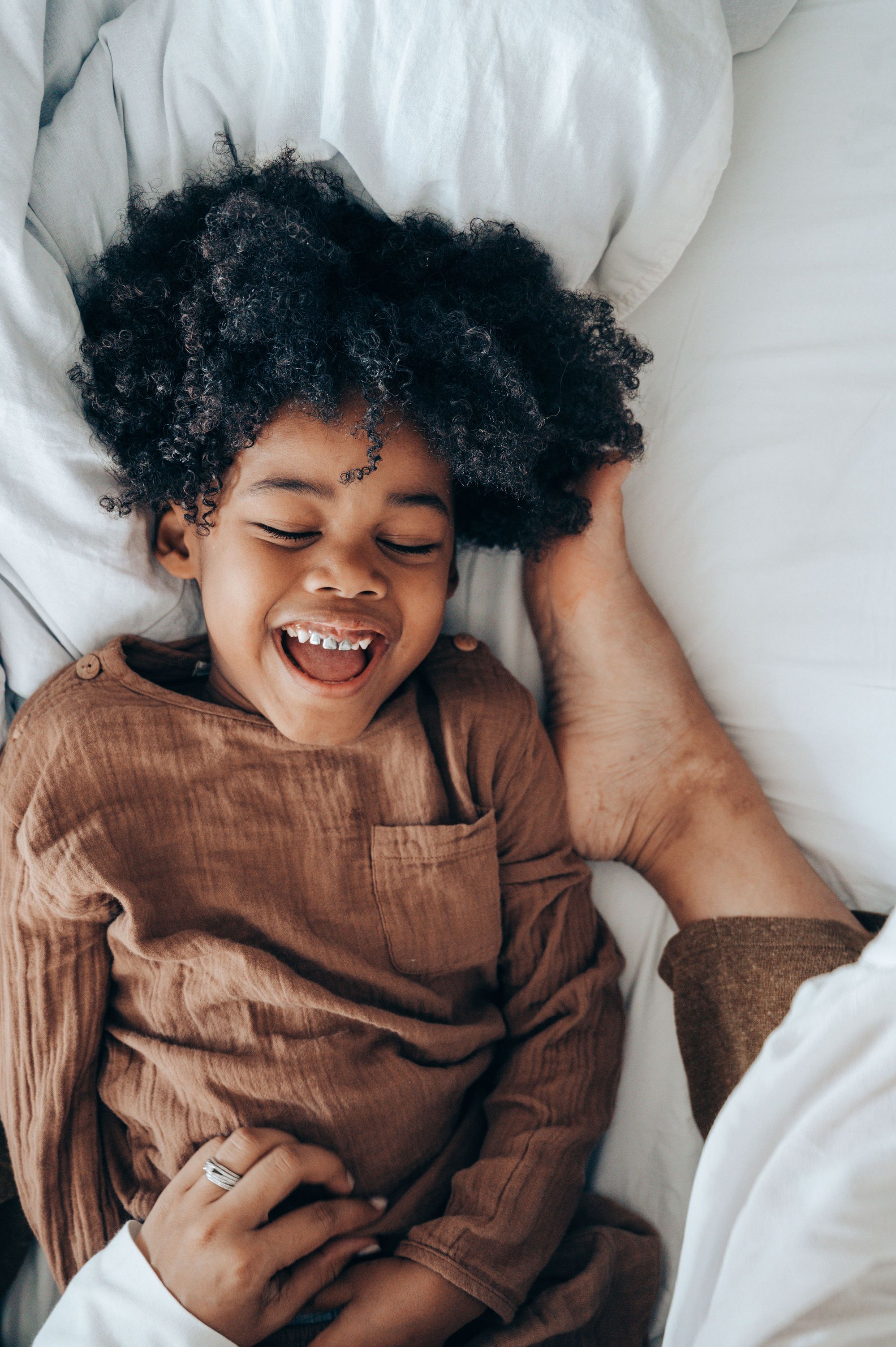 Frequently Asked Questions
Best Answers for the Best Questions
Best Baby Probiotics - FAQs & Buyers Guide
It can be hard to know which probiotic is best for your baby. Understanding the health benefits and having the right information is important for your baby's immune system.

We've prepared a comprehensive Buyers Guide of Frequently asked questions to tell you what you need to know before making a purchase decision today. This guide will also help you understand what to look for in a probiotic.

Q. Should babies use probiotics?
A. There are many benefits of giving your baby a probiotic supplement, including reducing the risk of certain illnesses and improving bowel movements, and increasing the beneficial bacteria of their gut. Giving them to your child early on can even help them later in life avoid problems like irritable bowel syndrome.
Probiotics are live microorganisms, typically bacteria, that are similar to the ones that naturally live in our bodies. They can be found in fermented foods like yogurt and sauerkraut.
There are multiple probiotic supplements that are designed for babies. Both liquid probiotics and probiotic powder contain good bacteria and natural ingredients that help babies suffering from colic, constipation, reflux, or diarrhea, and they can improve overall gut health and encourage a healthy digestive system.
Q. What time of day is best to give Probiotics to infants?
A. There are many different types of probiotics on the market, and each one has different instructions for use. However, in general, it is best to give probiotics to infants in the morning or before bedtime. This allows the beneficial gut bacteria in the probiotic to colonize the gut overnight, which can help reduce symptoms of gas and bloating, and improve gut microbiome. This can often have a direct impact if you have a colicky baby, by naturally making them feel more comfortable.
It is important to start slowly when giving probiotics to infants. Begin with a small dose and increase gradually as tolerated. Probiotics are generally considered safe for babies, but as with any supplement, it is always best to speak with a pediatrician before starting.
Q. What is the best probiotic pediatricians recommend
A. Pediatricians recommend that a probiotic contain a minimum of 1 billion cells per serving. The best and most effective probiotic for newborn babies and infants is Lactobacillus reuteri (L. reuteri), according to a study published in the journal Pediatrics.
This strain of probiotic has been shown to reduce colic, eczema, and crying time in infants. It can also help with gassy stomachs and improving bowel movements. A well known brand is Garden of life baby probiotics. Although very good, they are not our top recommendation. The best baby probiotics in our opinion is: BioGaia Protectis
Q. Is Gripe Water a Probiotic?
A. Gripe water is a liquid that is given to babies and toddlers who are experiencing gas or stomach pain. It is made of water, sugar, and herbs, and has been used for centuries to help relieve gastrointestinal discomfort in infants. Some parents believe that gripe water can also help with bowel movements and pooping.
There is no scientific evidence to support the claim that gripe water is a probiotic, but some parents swear by its benefits. However, it is important to speak with a pediatrician before giving Gripe water or probiotics to an infant.
Q. Do probiotics help gassy babies?
A. Probiotics are live bacteria that are good for your health, and they may also be beneficial for infants who are struggling with gas or have taken an antibiotic. Use of probiotics can help to ease tummy troubles and promote healthy bowel movements in babies by creating healthy gut bacteria. Probiotics can also help with colic and to reduce the amount of gas that infants produce. We recommend you consider adding a daily probiotic to your infants routine.
Q. Do formula fed babies need probiotics?
A. Formula-fed babies may not need probiotics, but there are some benefits that may make them worth considering. Probiotics are helpful for babies with colic and can help with gas, bowel movements, and even fussiness in some infants. While there is no solid evidence that probiotics are necessary for all formula-fed babies, they may be worth a try if your baby is having tummy troubles. It's best, to first talk to your pediatrician about whether probiotics are right for your infant.
Q. Do probiotics help babies go poop?
A. Probiotics are beneficial for infants because they help to ease gas and promote a healthy bowel movement. They also provide support for babies by improving the immune system and reducing the risk of allergies.
Q. How long should you give babies probiotics?
A. The answer is, that it depends on the baby. Some infants may need probiotics for a longer period of time than others. However, most babies will benefit from taking probiotics for at least a few weeks up to 6 months.
Before starting probiotics (If you're not sure whether or not your baby needs a probiotic) talk to your doctor. They can help you determine the best course of action for your child.
Q. Which infant probiotic is best?
A. Infant probiotics are available in powder, liquid, or capsule form. The most important factor to consider when choosing a probiotic for your baby is the strain of bacteria it contains. Lactobacillus reuteri (L. reuteri ProTectis) is a strain of good bacteria that is particularly beneficial for infants. This strain has been shown to reduce colic and improve immune function.
---
Key Takeaways
In conclusion, probiotics are a safe and effective way to improve your baby's health and well-being, and can help your baby be happier and sleep better. No matter which of our top 3 probiotics you choose, you'll find one to meet your needs.

And that's it! Now you can feel more confidant as you shop and make a purchase decision today! It gives us great satisfaction to simplify the shopping experience and make it more enjoyable for you! Thank you for visiting our site!
---